Software
FIXED – Omegle Error Connecting To Server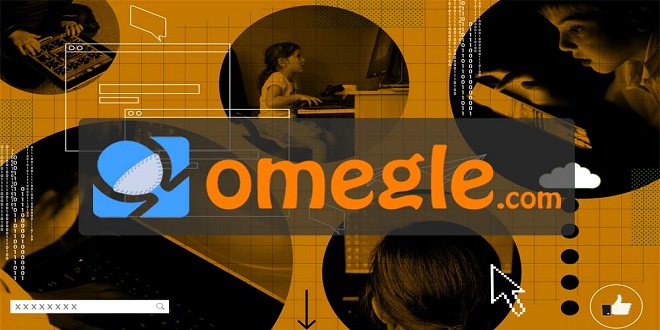 Omegle has become a very popular app among users. It allows you to connect with random strangers online, and lets you chat.
You can connect easily with anyone in the world via instant messaging and voice or video chat.
However, many users have reported a Omegle error connecting with server and stopped them from using this service.
This error can be very annoying and may appear randomly when Omegle is used. We have provided a list of possible solutions that worked for many users.
Continue reading to find out more about this error and its causes.
Why does Omegle not connect to the server error?
Although there is no clear cause for the error, there may be other causes. Here are some common culprits:
An unstable or poor internet connection could cause an interruption that can prevent users from connecting.
Corrupted browsing data or cookies can lead to corruption.
Server issues are another common cause of error. It is possible that the Omegle server is down or unavailable for maintenance.
Omegle is not running correctly because the browser or computer has outdated settings
Omegle may also be unable to run properly if there is a corrupted Windows file.
These are the most common reasons users cannot connect with each other. They will display the error message Omegle error connecting. Follow the steps one by one to fix this error.
How do you fix "Omegle error connecting with server" Error?
Solution 1 : Flush DNS
The problem may be related to network connectivity. Here it is recommended to investigate network issues and fix Omegle error connecting with server problem. This will resolve various network problems. This will reset the DNS and IP settings, as well as reacquire certain of them.
Follow these steps:
Click the Windows icon, type CMD in the search box, and then right-click on the match result. Choose Run and launch command prompt.
Now, in the prompt type these commands and hit .
After entering the commands, make sure to hit Enter.
ipconfig/flushdns
ipconfig/release
ipconfig/release6
ipconfig/renew
Wait for the process complete to be completed, then reboot your computer
Open the browser, and then try opening Omegle.
Solution 2 – Delete All Browser Cookies
You can fix varipus problems by deleting all cookies from your browser. To fix the Omegle error connecting with the server, it is recommended to delete browser cookies and cache.
Follow these steps to delete the cookies and cache from Google Chrome.
Click on the three vertical dots at the right corner.
Click on More tools and then click Clear browsing data.
Clear everything by selecting the start of time settingin time period and then select the data you want to delete like the cache or cookies.
To delete All cookies, click on the three dots again. Click on Settings. Scroll down to the bottom to expand Advanced setting.
Next, open the Content Settings. Scroll down to delete all cookies.
Reboot your computer and open the Omegle website.
Solution 3: Repair corrupt system files
Corrupted Windows system file are another reason Omegle is unable to connect to the server. You will need to fix the corrupted Windows files in order for Omegle to be able to connect to the server.
These steps will help you fix corrupted files in your system.
To open the Run box, press Windows + R key. Type CMD in the text box and hit CTRL+ Shift + Enter.
The command prompt will now launch as administrator.
Now type sfc/scannow in the command prompt. Hit
Wait for scanning to complete
After the scanning is complete, reboot your computer to check if there are any errors Omegle connecting with server error on Windows.
This is how to fix Omegle error connecting with the server.