Tech News
2 Best Methods to Repair Corrupted/Damaged Videos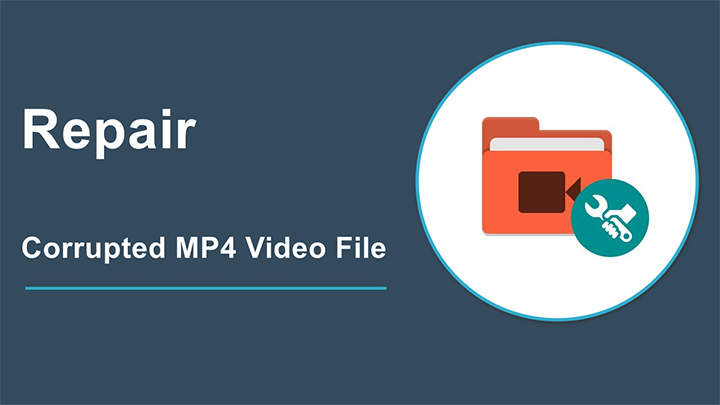 Are your video files damaged or corrupted? Are you struggling to resolve this problem? Don't worry if you don't know the best way to fix corrupted videos files. This guide will help you.
Below are two effective methods to fix corrupted video files. This is not all. I will also discuss common causes of corruption of video files.
Before you jump to conclusions, it is important to verify them.
Common Reasons For Video File Corruption
Sometimes your video files become corrupted or inaccessible for unknown reasons. The following section will help you understand the causes of video file corruption.
Having poor internet connection
Sudden shut down of a system
Incorrect conversion of video file format
Interrupting during the transfer or downloading of the video
Malware or virus attacks
Recording video with low battery
Failing to use a proper, unauthorized, or faulty media player
That' it! These are just a few of the many reasons video file corruption can occur.
How to Manually Repair Corrupted/Damaged Videos Files?
This is the easiest way to find out how to fix corrupted video files. Below are the best ways to successfully repair corrupted video files.
Method #1 – How to Fix Corrupt Video Files Using VLC?
Repair corrupted video files by using the VLC mediaplayer. This is one of the few ways to repair damaged video files.
Here are some tips to fix damaged/corrupted video files with VLC
Step 1 : First, launch a VLCMedia Player and choose " Mediathen Convert/Save".
Step 2 Next, open the corrupted video file and click on " Save".
Step 3 You will need to locate your destination folder and click on " Start "
Step 4 : Next open a and then click on " Preferences".
Step 5 Next, select the option " Always Fix" from the " Damaged or Incomplete AVI File" and click on the " Save " option.
That' it! You can now play the damaged video file with VLC media player.
Method 2: Convert the Video Format to another Video File
You can convert your video file into another format to play the corrupted file.
You should remember one thing: Always use a secure and reliable online converter tool to convert damaged video files.
These steps will show you how to play your video file again.
Open a VLC Media Player.
Next, click on the button and then select the Convert/ Save option.
Next, use Add to add the file you need to transform…
Next, choose output format MP4/MOV in an existing Profile.
Click on the Browse button to choose a Destination file and then provide a name.
How do you know if your video file is corrupt?
You can tell if your video files are corrupted if you see any of these symbols or signs.
Blurry/flickering/ Choppy Videos
There will be no video. Only the audio.
While playing video, computer freezes
Your PC will not support video file format.
Video lagging problem
Video won't play correctly
Black screen issue.
Bonus Tips: How To Prevent Video File Corruption
These tips will help you avoid future video corruption.
Make sure you have a copy of your original video file before making any changes to it.
You should always make sure that your OS is up-to-date if you suspect that your system may be infected with an antivirus.
Make sure your internet connection is stable when downloading videos and movies.
To keep your data safe, make sure you have backups in multiple places. Backups can be made using CD, DVD, or cloud storage.
Time to Wrap Up
This article will show you how to fix corrupted video files. If your video files become corrupted or damaged due to any reason, you can try the following solutions.
I hope that one of these solutions will be able to help you fix your video files.
These tips will help you avoid more video corruption. I hope you enjoy this post.