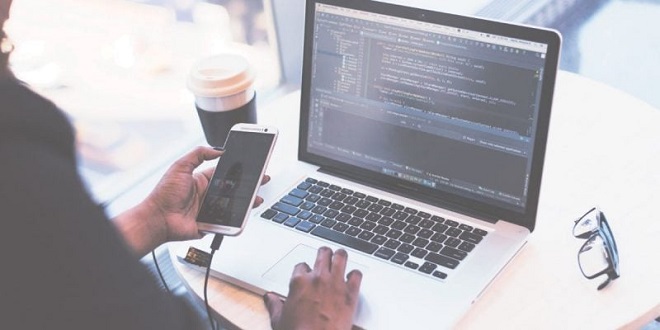 In the digital age, a strong online presence is critical for businesses of all sizes. Your website is often the first point of contact between your company and potential customers. It's your virtual storefront, and its design can significantly impact your brand image, user experience, and, ultimately, your success. However, designing a website that stands out and effectively communicates your message requires expertise that many businesses lack in-house. This is where a web design company comes into play. But with so many options available, how do you choose the right one for your needs? In this article, we'll explore some essential tips to help you pick the perfect web design company for your project.
Define Your Goals And Budget
You should know what you want and how much you can spend before you start looking for a web design company. What do you want to achieve with your website? Are you looking for an easy website, a place to sell things online, or a complicated web app? Knowing what you want will help you cut down your choices and find a company that can help you reach your goals.
Setting a budget is equally important. Prices for web design services can change a lot, so make sure you have a clear budget before you start. That way, you won't go over budget or skimp on quality. Remember that your website is an investment in your business's future, so be prepared to allocate a reasonable budget to achieve your objectives.
Research And Shortlist
Once you have a clear understanding of your goals and budget, start researching web design companies. Look for companies that have worked with clients in the past and whose work fits with your goals. You can begin your search online, ask for recommendations from colleagues, or explore websites you admire and check for credits to the design agencies behind them.
Based on their resumes and the kinds of projects they've worked on, make a short list of possible possibilities. Don't forget to read client testimonials and reviews to gauge their client satisfaction levels.
Assess Expertise And Experience
When evaluating web design companies, consider their expertise and experience in your industry, a business that knows about the unique problems and chances in your niche is more likely to make a website that your target audience will like. Ask potential agencies about their previous projects in your industry and request case studies or references to validate their experience.
Communication And Collaboration
When working with a web design business, it's important to be able to communicate clearly. Make sure the firm you pick is quick and ready to work with you closely during the whole design process. They should be able to listen to your ideas, provide constructive feedback, and translate your vision into a functional and visually appealing website.
Check Technical Skills
A web design company should possess a diverse skill set, including expertise in web development, graphic design, user experience (UX) design, and search engine optimization (SEO). A well-rounded team can create a website that not only looks great but also performs well and ranks effectively in search engines.
Ask about the technologies and tools they use, as well as their approach to responsive design, which ensures your site functions seamlessly on various devices. Inquire about their content management system (CMS) preferences, as a user-friendly CMS can make it easier for you to manage your website after it's launched.
Review Their Process
A reputable web design company should have a clear and well-defined design process. Inquire about how they approach projects, from the initial concept and wireframing to the design and development phases. Understanding their process will give you insight into how they work and ensure that their workflow aligns with your expectations.
Request A Proposal
Once you've narrowed down your choices, request detailed proposals from the web design companies on your shortlist. The proposal should include a breakdown of costs, a timeline for the project, a description of deliverables, and any other relevant information. Compare the proposals to assess which agency offers the best value and aligns with your project requirements.
Check For Ongoing Support
Your website isn't a one-time project; it requires ongoing maintenance, updates, and support. Inquire about the web design company's post-launch services. Do they offer maintenance packages? How do they handle updates and technical issues? Having a reliable partner for long-term support is essential for the success and sustainability of your website.
Evaluate Transparency And Contracts
Before finalizing your decision, carefully review the contract and terms offered by the web design company. Ensure that all the details, including costs, timelines, and deliverables, are clearly defined. Pay close attention to any extra or secret fees that may come up during the job.
Transparency is key in any business relationship, so choose a company that is upfront about their pricing, processes, and expectations.
Trust Your Instincts
Lastly, trust your instincts. The relationship between your business and the web design company should be a collaborative and productive one. Choose a company that you feel comfortable working with and that you believe can bring your vision to life.