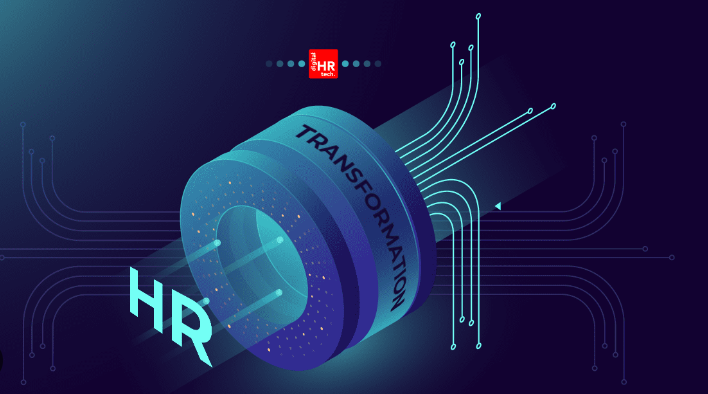 Digital transformation is fundamental in the way organizations use technology to enhance their HR and business strategies. This is the use of digital technology to transform your company to better serve customers and create new products that are not possible before.
Digital transformation is a continuous process of informing employees about cultural and technological changes. This is vital for HR because it allows organizations to become more efficient and agile. HR digital Transformation success is a way for organizations to engage employees, retain and attract talent, and provide new products and services.
What is Digital Transformation?
Digital transformation refers to the use of technology to enhance business performance. It can be used to increase efficiency, reduce costs, and improve business processes. Digital transformation of HR is a huge challenge. This includes transforming business processes from manual to automatic process documentation. This is an integral part of modern HR management. It uses technology to manage people and processes. To implement a successful digital transformation in HR, companies must adhere to certain principles and procedures. These principles will guide you in your HR digital transformation strategy.
What is the HR Digital Transformation?
HR is a critical department in every organisation. The department's strategic importance makes it an ideal target for digital transformation initiatives within organisations.
Digital transformation in HR refers to the use of technology to solve problems and make employees' lives easier. This includes using software such as uKnowva HRMS for day-to-day tasks and automating systems to save time.
To achieve a successful digitization you must create a solid plan with all details of the projects and processes. A successful HR digitalization will open up new opportunities for your organization to thrive in today's fast-paced environment.
Why is Digital HR Transformation so Important?
Digital transformation in HR is about how you think differently and create a competitive advantage for your company through innovation. Digital transformation of human resources is intended to improve efficiency.
uKnowva HRMS makes it easy for businesses to incorporate new systems into their business processes through the entire HR digital transformation process. To be able identify and transform their processes effectively, HR professionals must be able analyze the technology that impacts them. Digital HR Transformation helps organizations become more competitive and agile in today's fast-changing business environment.
Automating repetitive tasks can help you work more efficiently. This allows you to spend less time on unproductive projects and more time building valuable projects.
You can reduce costs by standardizing processes and eliminating manual processes that are inefficient or time-consuming.
Employers will be more satisfied if they have access to better performance management systems.
Sales can be increased by employee engagement
Enhance employee retention using enhanced HR management tools such as uKnowva's HRMS.
The impact digital transformation has on your business is dependent on how well you execute it. If you don't have prior experience, it can be difficult to determine what works and what doesn't.
How to Succeed in the Digital Transformation of HR?
Once you have defined your transformation goals, it is time to plan how to reach them. This involves identifying the right technologies and processes to enable your HR transformation. These are the key steps to implementing a digital change in your HR department.
1. Establish a clear goal
You must have clearly defined goals that are logical and measurable before you can embark on digital HR transformation. Digitizing HR can be seen as a way for employees to work together toward common goals. This is also an opportunity to get them involved in other areas than their traditional jobs.
After identifying customer needs, identify HR issues that prevent your business from succeeding today's business environment. The key business issues facing your organisation must be addressed in order to transform.
As the end user of HR transformation projects, the employee should always be the focus. Before implementing any new technology, let employees test it out.
2. Make sure everyone is present
Everyone must be involved in a successful digital transformation strategy. This includes all employees, including the C-suite. The digital transformation in HR has a major impact on the company's operations. To make the digital transformation a success, you will need to have all the support possible at every stage.
Standard operating procedures (SOPs), are a great way to make sure your onboarding process runs smoothly. A standard operating procedure (SOP) is more like an employee handbook. It can be used to assist with onboarding and provides a set of guidelines that all employees must follow.
uKnowva HRMS allows you to create SOPs in your system for your workforce to automate their efforts, and achieve better business outcomes.
3. Identify the people who are responsible for digital transformation
Participating in the digital transformation is crucial. The obvious choice to lead the digital transformation is HR leaders. Other senior executives may also be important to participate.
In some cases, it may be a good idea to include the board of directors and investors. Digital transformation is an integral part of any organization's role, and HR leaders must be involved.
These leaders can provide crucial perspectives about what you will need to succeed in the transformation process. The CEO and other senior leaders can play an important role in financial decisions. This is essential for any transformational initiative.
Conclusion
A long-term investment is required to successfully transform an organisation's culture and organization. The role of HR organizations is crucial in the success of the transformation. They must be actively involved. The key drivers of digital HR transformation are the evolution of the workforce and new technologies. uKnowva HRMS can be used to facilitate this type of transformation at all levels of the organization.