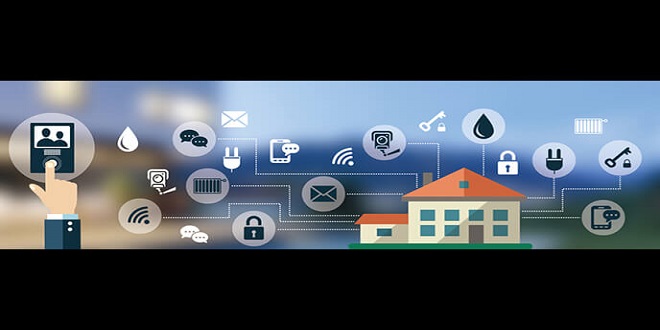 Ever wish you could see the person at your door and not have to get up? Perhaps you want to allow a friend in from far away. An ip Intercom system allows you to do all of these things and more. An intercom allows two-way communication between two persons. These devices were used for security and business purposes in the past. Intercoms are becoming more common in homes due to the advancement of technology.
The Benefits Of IP Intercom Systems
Intercom systems are an essential part of any home security system. Intercom systems allow you to communicate with your family and with others outside of your home in an emergency.
Security – Increased
Remote access
Flexibility
Installation is simple
Affordabl
Features of IP Intercom Systems
Some features of IP intercom systems can make your home safer and smarter. These are the most requested features:
Remote Access: The ip intercoms are remote-controlled, so you can see and talk to visitors from anywhere.
Two-Way Audio – Most systems support two-way audio. This allows you to have a conversation with anyone at your door.
Video Recording: Many IP intercoms have video recording capabilities. You can capture and review footage from visitors.
Night Vision: Many models have night vision capabilities so that you can see who's at your door in low light conditions.
Motion detection: Many IP intercoms have motion detection sensors that can trigger an alarm or record when someone approaches your door.
Tamper-resistant:IP intercoms are more resistant to tampering than traditional intercoms making it more difficult for intruders disable them.
How do you choose the right IP Intercom System to Fit Your Home?
When choosing an intercom system for your home, there are several things that you should consider. First, you must decide what kind of system you want. There are two types of systems. Although wired systems are more reliable, they can be more challenging to install. Wireless systems can be easier to install, but they may not be as reliable.
You should also consider the features that you require. There are basic features such as two-way audio or video. Others have more advanced features, like remote access and doorbell integration. You can choose the features that are most important to you.
The price is another important consideration. Prices for IP intercom systems range from $100 to more than $1000. You should choose the system that suits your needs and is within your budget.
The Best IP Intercom Systems in the Market
You've found the right place if you are looking for an IP intercom system. We'll discuss the top ip intercom systems available so you can make an educated decision about which one will work best for you.
Let's start with some benefits to having an ipintercom system installed in your home. Next, we will give you a list of our top three choices for the best intercom systems available on the market.
The Benefits of an IP Intercom System
An ip intercom system can bring many benefits to your home. These are just a few of the many benefits:
Increased security: An ip intercom system can improve your home's security. An ip intercom allows you to see who is at your front door before you open it. You can be sure you don't let anyone in your home that isn't authorized.
Enhanced Convenience: An ip intercom system can also enhance convenience. An ip intercom system means that you don't need to be there every time someone knocks. You can use your intercom system from your home to communicate with the person at the door.
How to Install an IP Intercom System at Your Home
An ip intercom system is a great way for your home to increase security and communication. These are some helpful tips for installing an ipintercom system in your house.
Pick a place for the intercom system. The ideal location for an intercom system is close to your front door or other entry points into your home.
Mount the intercom system following the manufacturer's instructions.
Connect the power supply to intercom system.
You can configure the settings of the intercom system to suit your needs.
To ensure that the intercom system is functioning properly, test it.
Conclusion
An ip intercom system allows you to have total control over who and when has access to your home. The built-in cameras allow you to keep track of what is happening so that you are always up to date. An ip intercom system can make your home smarter and more secure.